One Planet Summit: a vision and proposals for Rio 2012
BioRegional and Stakeholder Forum will be presenting real life case studies and the 'ten principles' as part of the 'One Planet Living' communications campaign – in the run up to and at Earth Summit 2012. One Planet living is also being considered for the 10 year framework of programmes for Sustainable Consumption Production at CSD 19 in May this year.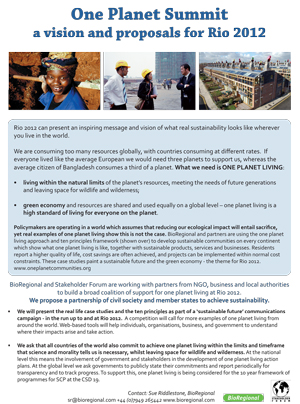 For more information on One Planet Living click here.
To download the flyer click here.