Stakeholder Forum to host first UK multi-stakeholder meeting on Earth Summit on 10th May
On 10th May 2010 Stakeholder Forum brought together a diversity of UK-based stakeholders to engage in initial discussions and dialogue on Earth Summit 2012. The half-day meeting took place at the NCVO offices in Regent's Wharf, London.
Over 30 people participated in the meeting representing a range of organisations and groups, including NGOs, community groups, trade unions, local government and business, parliamentarians, women's groups, researchers, journalists and many more.
The meeting was addressed by a number of issue-experts, including Derek Osborn, President of Stakeholder Forum and former Director General of Defra; Andrew Simms, Director of Policy at the new economics foundation; Joanna Phillips, Head of Policy at RSPB; and Maria Arce, Director of the International Forum for Rural Trade and Development.
The meeting included an introductory session, followed by three 'break-out' sessions on the Green Economy, Sustainable Development Governance and 'Emerging Issues', three of the focus areas for the Summit. For the full agenda, please click here
Presentations and break-out session were captured in a report from the meeting that is available for download here. The report seeks to give an overview of the issues raised and does not imply consensus among all those who attended.
The report was made available at the Stakeholder Forum global multi-stakeholder Conference on Rio+20, 'New Foundations for the Future', which took place on 15th May at the New School in New York. It was also be made available at the first PrepComm meeting for the Earth Summit that took place from 15th – 17th May at the UN Headquarters in New York.
Stakeholder Forum will be hosting further meetings of UK stakeholders over the coming months to discuss and develop positions towards Earth Summit 2012. It will also seek to bring together stakeholders with UK government representatives to share and exchange ideas.
For more information on Stakeholder Forum's UK activities towards Earth Summit, please email Hannah Stoddart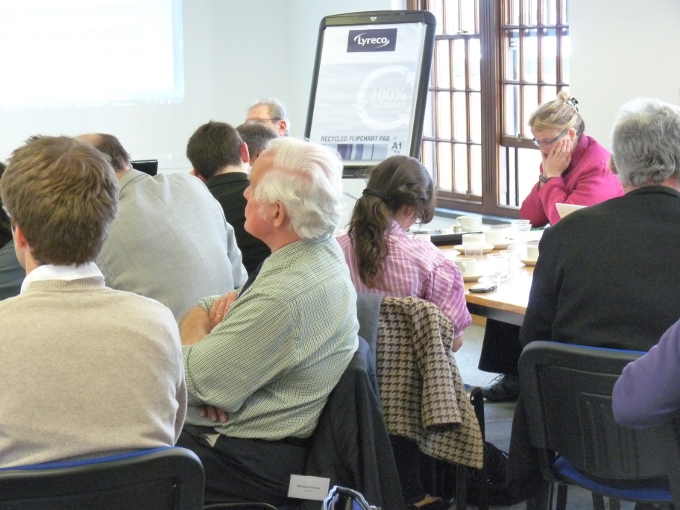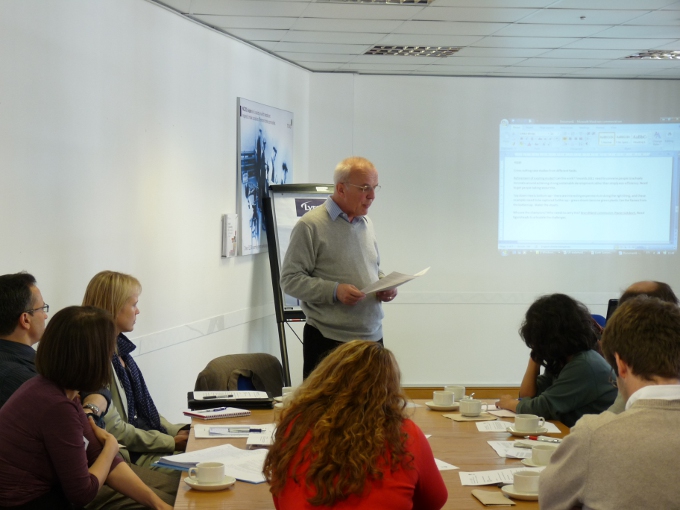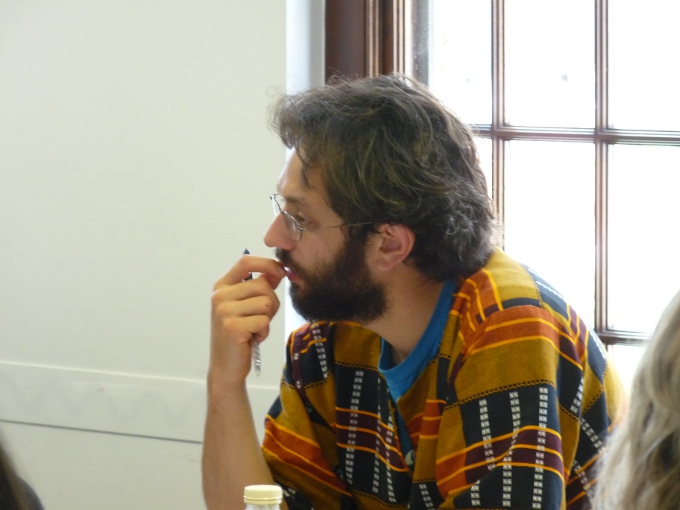 Derek Osborn Ben Margolis